KCM Fashion
Come back soon to see more of what you love from our print magazine and exclusive online contributors.
A couple months ago, we told you about Kara Laricks, the Overland Park native making a statement--and plenty of sales--on NBC's "Fashion Star."
And this week, Laricks was crowned winner of the show's inaugural season!
Her menswear-inspired pieces have sold out at Macy's, Saks and H&M locations throughout the show's season. For the competition's final challenge, she created three capsule collections, which are now available online as part of a $6 million collection deal Laricks struck with the retailers.
Congratulations, Kara!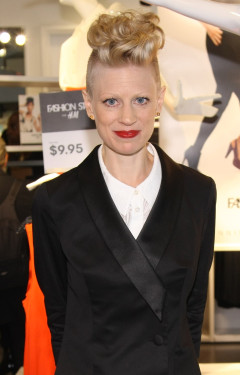 Image via Stylelist